How to be 2023's IT GIRL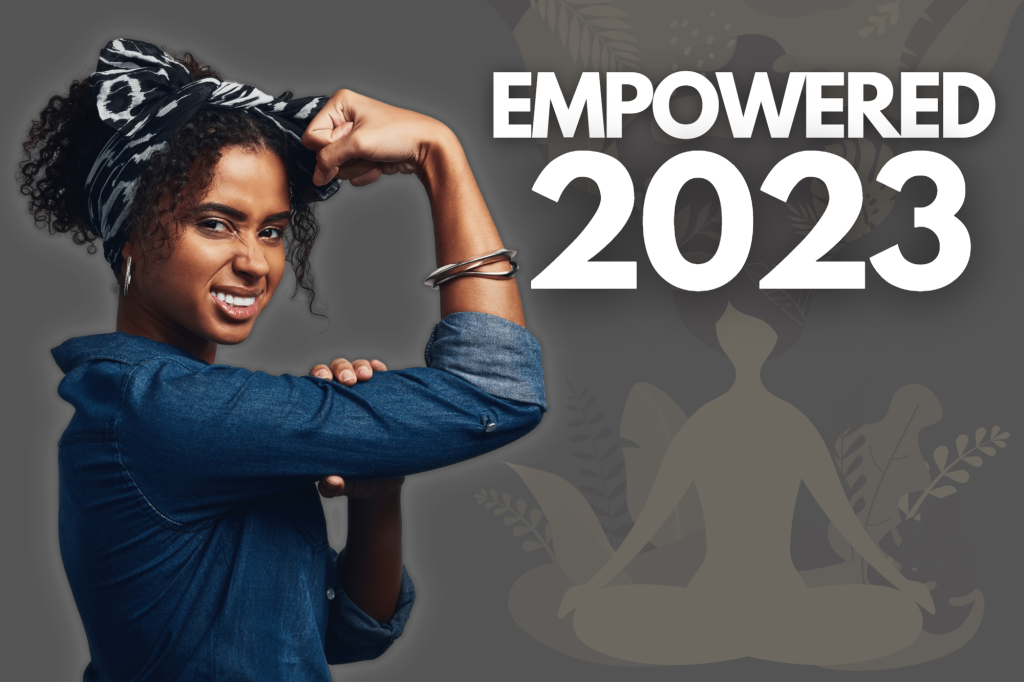 2023, or the year of ME? The votes are in- positive attitude, self-care, and self-love are essential to becoming 2023's IT girl. Mental self-awareness is also key to this success. Keep reading to find out how to transform yourself into the latest and greatest IT Girl, strategically launching yourself into the most successful season of your life thus far!
Life runs at 100mphs, but how do we take the time to slow down, relax, and reenergize our ever-draining batteries? Here are just a few strategies to help us all achieve THE IT Girl status for 2023! According to Anne-Laure Le Cunff, "Slowing down overall will allow you make better decisions, connect on deeper level with people, have more meaningful experiences, all while improving your mental well-being by avoiding burnout and stress." Slowing down may also be the answer you have been looking for towards better health; Cunningham states that "slowing down provides lower stress levels and overall greater happiness due to the decrease of stress and increase of relaxation/self-care being incorporated into your daily life."
Here are some helpful ways to master the art of self-care this year.
Slow down. Start by taking some time each day to practice self-care. This could be anything from taking a long hot bath, reading a book, or doing a yoga class.
Sofia Quaglia, with inverse, stated, "Taking one hot bath a day lowers the risk of 3 major heath health factors." The article also reports that in a longitudinal study, researchers used data collected from more than 61,000 people in Japan since 1990 to demonstrate that the more you bathe, the lower your risk of dying from heart disease, heart attack, and stroke. 
Anxiety relief at your fingertips: Try 5 Yoga Mudras for quick de-stressing- Mudra is the gesture or hand position meant to channel the direct energy in the body by encouraging the free flow of energy (artofliving.org) – Here are a few hasta mudras you can practice:

Gyan Mudra– Touch the tips of the index finger and thumb and keep the other 3 fingers (index, ring, and pinky finger) stretched, relaxed, and joined.
Kalesvara Mudra– Touch tips of middle fingers to each other. Touch the first two joints of the index fingers and touch your thumbs. Bend the remaining fingers inward. Point your thumbs toward your chest and spread your elbows to the outside. Observe your breath, lengthening the pause after inhaling and exhaling.
Lastly, try out a simple 5-minute meditation on YouTube- FREE & can be done anywhere!

Fuel your body. Make sure to take care of your physical health as well by exercising regularly and eating a healthy, balanced diet.
Start out slow by doing exercises that are within your physical limitations (please always consult your doctor before beginning a new exercise regimen). At first, for example, take 30 minutes to actively clean your space without sitting, and/or you can also start by taking a brisk walk around your office floor for 15 to 30 minutes or so a day; this will help to build stamina and endurance to move on to more extensive exercises.
Also, eat healthier food, without being miserable. According to Steve Kamb, "You should ideally arrange your plate like so: 2 servings fruits and veggies, 1-2 servings protein, 1 serving healthy carbs, and 1 thumb size serving of healthy fats. Along with this, drink only water, tea, coffee, or zero calorie drinks.
Fuel your mind. Lastly, make sure to focus on your mental health too! Spend time journaling or taking a walk outside. As a result you will be more self-aware and therefore be able to identify any issues that may be affecting you.
Consider these:
10 journaling prompts for mental health, talk about your day, identify things your grateful for, write a list of coping mechanisms, describe a goal, write about how different you were 5 years ago, write a letter to your body, list and describe your emotions, write about how you'd describe yourself to a stranger.
Schedule a session with your therapist or start therapy altogether! If you were looking for a sign to start therapy, this is IT. There are tons of options available nowadays, whether you prefer to meet in person or online, starting therapy may be the best decision you ever made for yourself this year. Check out these resources for getting started:

Tip: Make a list of what you are wanting to get out when going to therapy, & set a mental goal! Here are more quick tips, according to Psychologist Rebecca Stanborough.
Consult your provider.
Don't be afraid to ask for help- ask someone you trust for referrals.
Use online databases.
Explore local resources.
Reach out to organizations that address your area of concern.
Online therapist from the comfort of your home (BetterHealth is a popular option).
Ask questions that matter to YOU, after all this is YOUR YEAR!
And if all else fails, fake it 'til you make it. Have you heard of the lucky girl syndrome? It's the mindset that's sweeping the nation! All possible with just the power of your own mindset. Did you know that you have the ability to manifest your best self just by developing your mindset? Let's review some simple tips to jumpstart the "lucky girl mindset".
According to Bernard Marr, stand up straight, highlight your strengths, maintain eye contact in conversations, choose optimism, get physical, project your words and actions, upgrade your mannerisms, dress the part, and smile.
Learn more about the "Lucky Girl Syndrome" on Tik-Tok! Many influencers, such as @lauragalbe, speak on how they apply the "lucky girl" mindset, as Laura said, "it just works!"
Let's recap- practice the art of slowing down, fueling your body, fueling your mind, & faking it 'til you make it. Remember, it just takes just one choice in the right direction! Words of affirmation, mixed with a positive attitude, showered in self-love and sealed with self-care. Simply said stop and remember S.U.C.C.E.S.S.- Sense of direction, understanding, courage, charity, esteem, self-confidence, self-acceptance. Start implementing these tips into your daily life today and watch yourself transform into the ultimate 2023 IT girl!